Embrace the lifestyle you long for in this fabulous Reston home
Tucked away on a cul-de-sac lot in Reston is an incredible Mid-Century Modern home that offers an amazing merge of elegance, style, and space.
Nestled on a leafy oasis, this 4 bedroom, 2.5 bathroom single family home delivers the easy living you've been dreaming of. Thanks to its 2,770 square feet, you'll have more than enough space for family and guests.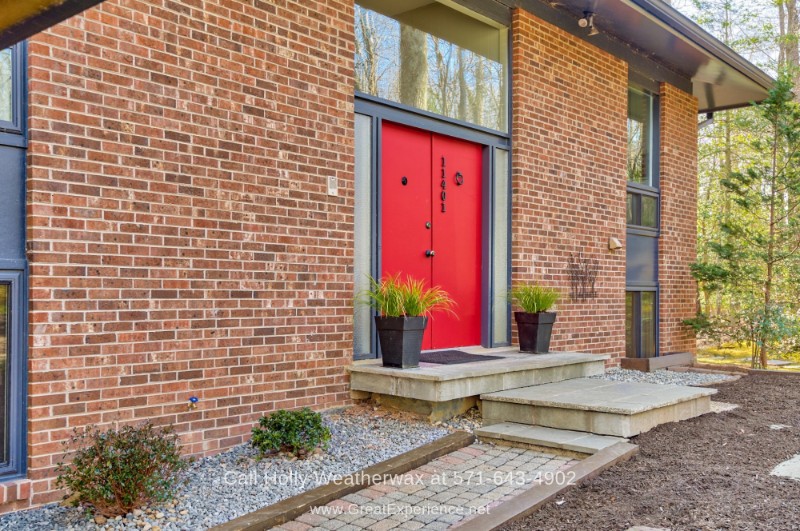 This stunning Bonner home offers the peace, retreat, and serenity you want, all wrapped up in a lovely package of space and light.
Set about 10 minutes from downtown Reston, it gives you easy access to the comforts, amenities, and opportunities of a planned community while allowing you to enjoy the warmth and close-knit feel of a small town.
This two-story home is all about the views
Elegant style and impeccable taste are echoed throughout this magnificent home.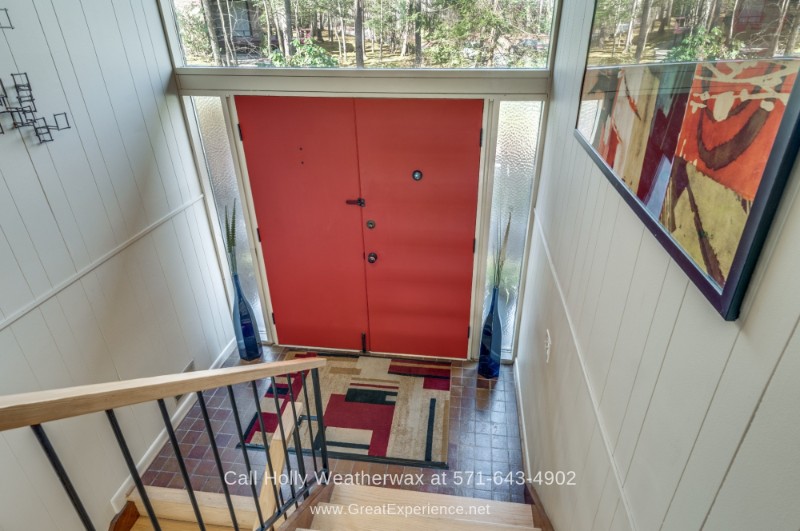 Open the impressive front door and step into a large and airy foyer that leads directly to the stairs. This home features a reverse floor plan to maximize the views of its lush surrounding.
Get the ultimate peace and privacy with a spectacular view of the forest right in the comfort of your living room.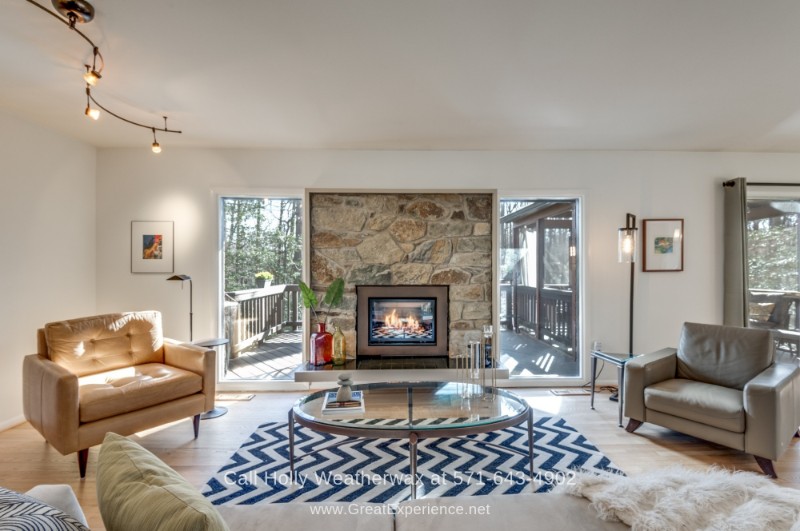 You'll love the stream of natural light in this home's interior, thanks to the floor to ceiling windows letting in light. Taking center stage is a soaring stone fireplace, ready to offer its warmth on cold nights.
This spacious living area is the perfect place for rest and relaxation. Let the warmth of the stone fireplace melt your stress away, and feel energized as you gaze at the lush nature outside your windows.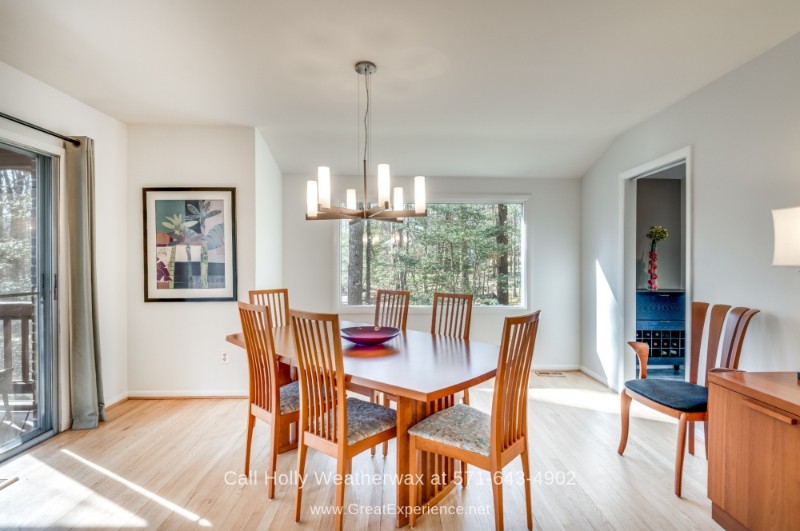 Across the living area is an ample-sized dining area that can comfortably hold a six-seater table. Set by a large picture windows and sliding glass doors that lead to the deck, this dining area offers you a visual feast while you enjoy delicious meals.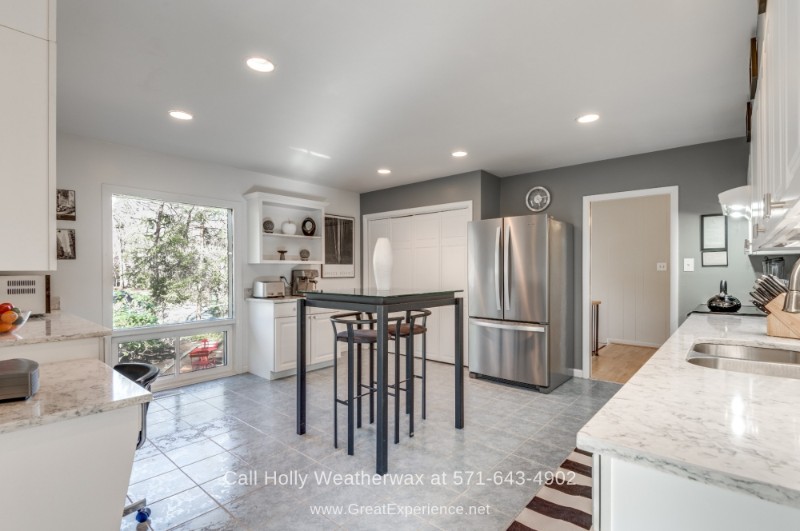 Next to the great room is an Instagram-worthy gourmet kitchen!
Your inner chef is sure to shine in this state-of-the-art kitchen with its granite counters, stainless steel appliances, and beautiful white cabinetry.

This kitchen is so expansive that you can easily fit a large kitchen island in the center and still have plenty of space to move around. Be inspired to prepare your favorite meals and whip up creative dishes in this home's amazing kitchen.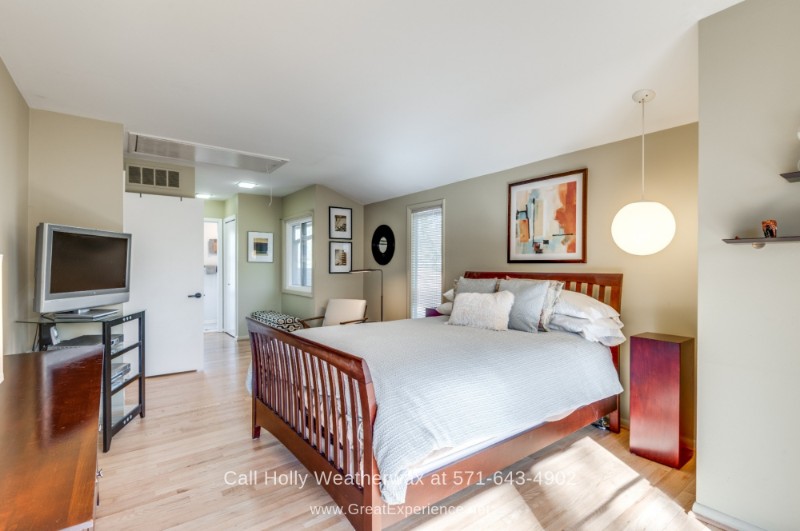 Enjoy peaceful nights and wake up to serene mornings in this home's gorgeous master bedroom.
With a large window, large closets, and the capacity to hold a king size bed, this bedroom offers all the space you need and more.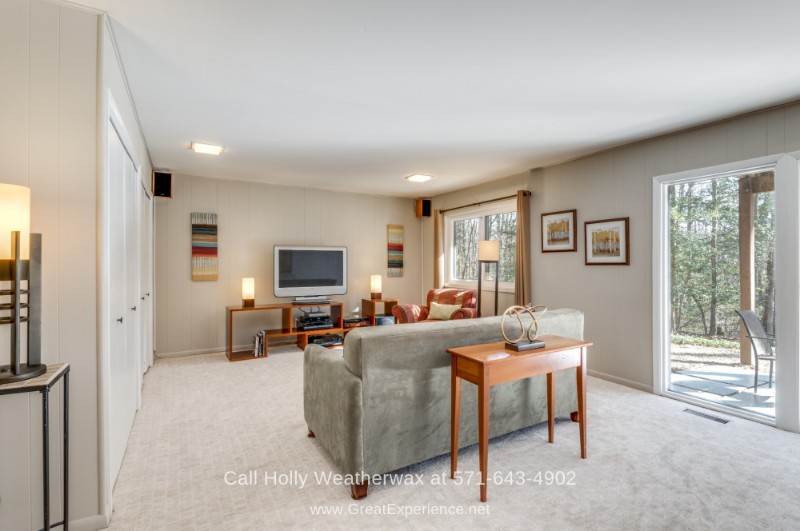 This Reston home for sale also boasts of a spacious family room on the lower level. Built-in cabinets keep this room neat and organized.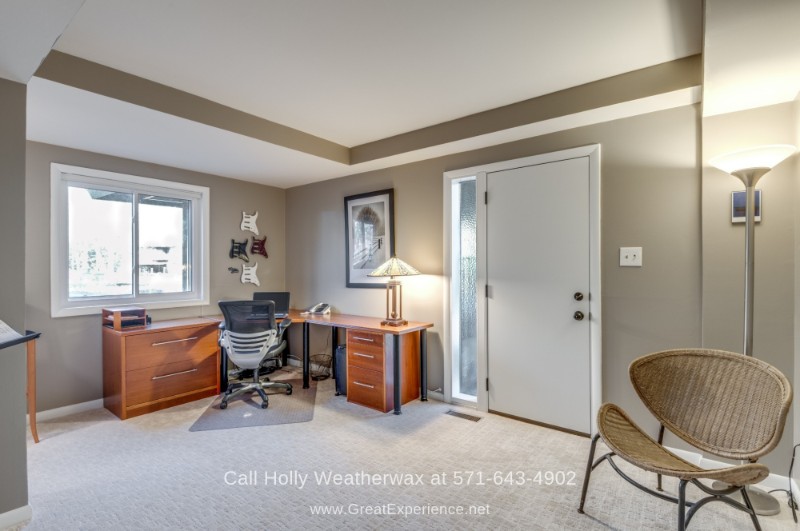 For your office needs, there is a large office space, also on the lower level.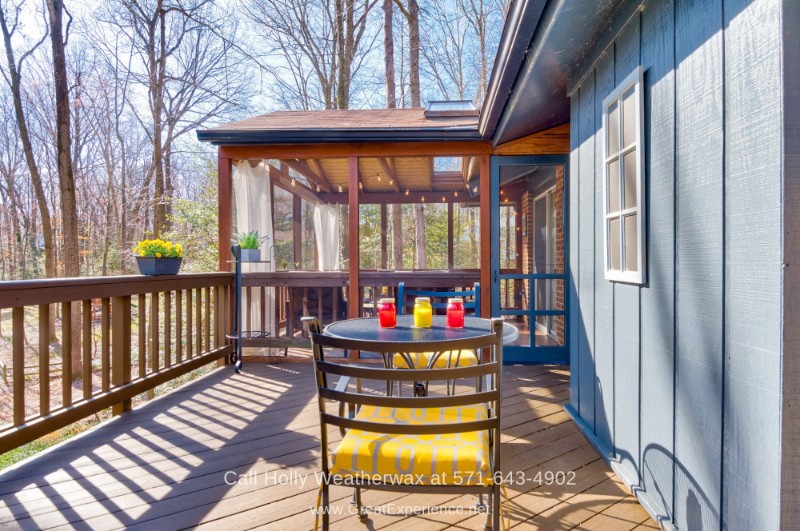 A great home won't be perfect without a fantastic outdoor retreat and this home in Reston delivers not one, but two!

This vast deck overlooks the large spacious flat backyard bordered with trees, giving you the privacy you want.
If you love having guests over, an outdoor barbecue grill would be a wonderful addition to this deck.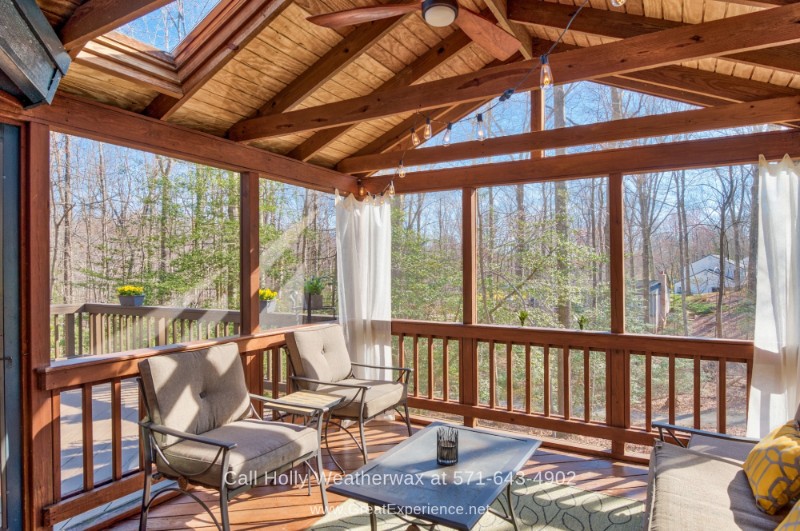 For the ultimate relaxation, head to the screened porch which offers unhindered view of nature at any weather.
This Reston property offers the suburban haven you are looking for. Enjoy excellent location, privacy, and space for ONLY $699,000.
Don't miss this chance to own this amazing home!

Call me, Holly Weatherwax, at 571-643-4902 to schedule your private showing today.
In case you can not view this video here, please click the link below to view 11401 Drop Forge Lane Reston VA 20191 Home for Sale on my YouTube channel: https://youtu.be/it4IhQ3rbhY