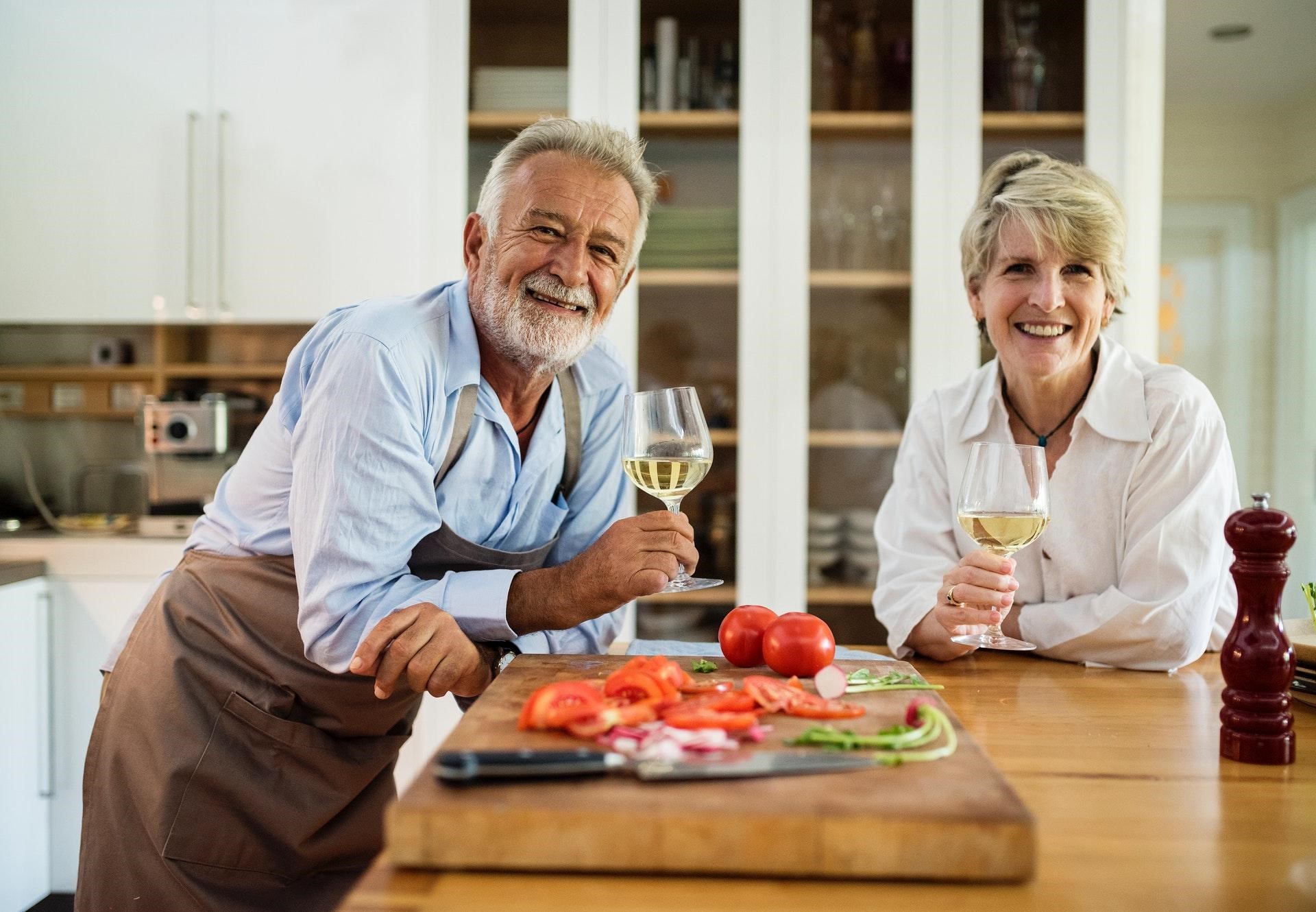 In your 60s and early 70s, aging in place seems like the easiest option. You don't have to pay the high costs of assisted living or deal with moving; instead, you can stay put in the cozy nest you've made for yourself over the years.
Give it a few years, however, and you could regret your decision to stay put. Perhaps you fall and realize your big house is too much with an injury, or your Saturday chores start taking the better part of a week to accomplish.
Faced with the prospect of remodeling for accessibility — and all the costs and inconvenience it entails — moving to assisted living starts to look appealing, even though you'd always hoped to avoid institutional aging.
If you want to avoid finding yourself in a situation like this one, you need to plan ahead for your senior living needs and make a move before life forces you to. Here's how to weigh your options and decide now what you want your senior years to look like.
Estimating Aging-in-Place Remodeling Costs
For some seniors, the thought of moving house is unbearable. Before you decide to age in your family home, know what it will cost to remodel.
A single-story home with a relatively open floor plan may only need a few changes, such as an entrance ramp, non-skid flooring, bathroom grab bars, and cabinet, door, and sink hardware. A multi-story home with a closed floor plan, on the other hand, requires more work, such as wider doorways, a first-floor master suite, a first-floor laundry room, and a stair lift or elevator. It's important to research as much as you can about the average costs of these modifications, and gather estimates from contractors.
Most importantly, don't wait to tackle all of these projects at once. Starting the remodeling process early lets you spread out the costs over time and avoid needing to move out during construction.
When Remodeling Costs are Too High
Spending six figures to remodel a house isn't practical for most homeowners. If your house requires extensive remodeling, sell instead! While it's difficult to say goodbye to a longtime home, relocating has a lot to offer older homeowners.
Seniors home sellers have an opportunity to move to a neighborhood that's better suited to retirement living. Many older adults find they love living in a community where shopping, entertainment, and healthcare are all right out their front door. That doesn't have to mean moving to a big city! Walkable suburbs and pocket neighborhoods offer the best of both worlds to seniors who want a great lifestyle in a tighter-knit community.
Moving also means a chance to downsize and simplify life with a low-maintenance home. Swapping your single-family house for a townhouse or condo slashes your home maintenance to-do list in half. Many condo communities have other perks that appeal to senior homeowners, like swimming pools and garbage chutes.
There's one group who might want to reconsider aging-in-place. Seniors who need full-time caregiving tend to pay more at home than they would in an assisted living facility. If you already have chronic health issues that require home health care or expect to need full-time care in the future, your needs may be better met in assisted living. However, part-time in-home care can be affordable for seniors aging in place. Even if you don't think you'll need it, factor caregiving costs into your senior living budget. Statistics show most of us will need a little extra help at some point.
For many seniors, aging in place sounds like the obvious choice. In reality, staying in your current home might not be the best option for your budget or your lifestyle. However, that doesn't mean you have to give up on independent aging. Relocating to an age-friendly home offers an ideal compromise for self-sufficient seniors who want to age on their own terms.
Image via Pexels
Article written and published with permission by
Harry Cline | info@newcaregiver.org
The New Caregiver's Comprehensive Resource:Advice, Tips, and Solutions from Around the Web